Too much uncertainty
I believe that a normal reaction to being, is stress and discomfort. There are several reasons, for one: the latest IPCC-report (which was discussed in last month's newsletter) is a reminder of what is likely to happen with regard to our climate, and as you probably know the situation is similarly worrying when it comes to biodiversity (read more here on the state of biodiversity). In addition, billions of people are going to bed hungry, live in areas affected by conflict or live under authoritarian, non-democratic rule. This, naturally, makes for uncertainty that makes many companies – or investors – hesitant to invest in solutions.
I frequently talk to companies who are reluctant to invest in developing markets because of the uncertainty, and the reputational risks, they face if something goes wrong, or sometimes even for being on a particular market. At the same time, there's a need for much more investments in these markets, not less. Whatever we have achieved in terms of climate smart solutions, decent working conditions and (possibly) more inclusive or fair ways of doing business in one part of the world, should be shared.
Disclosing sustainability information to avoid risks is one way, but as important, is to learn from each other and actively share in a sense of "we are in this together!" We need stories helping – inspiring – us to see that things can get better!
But things are also getting better (for example in Georgia)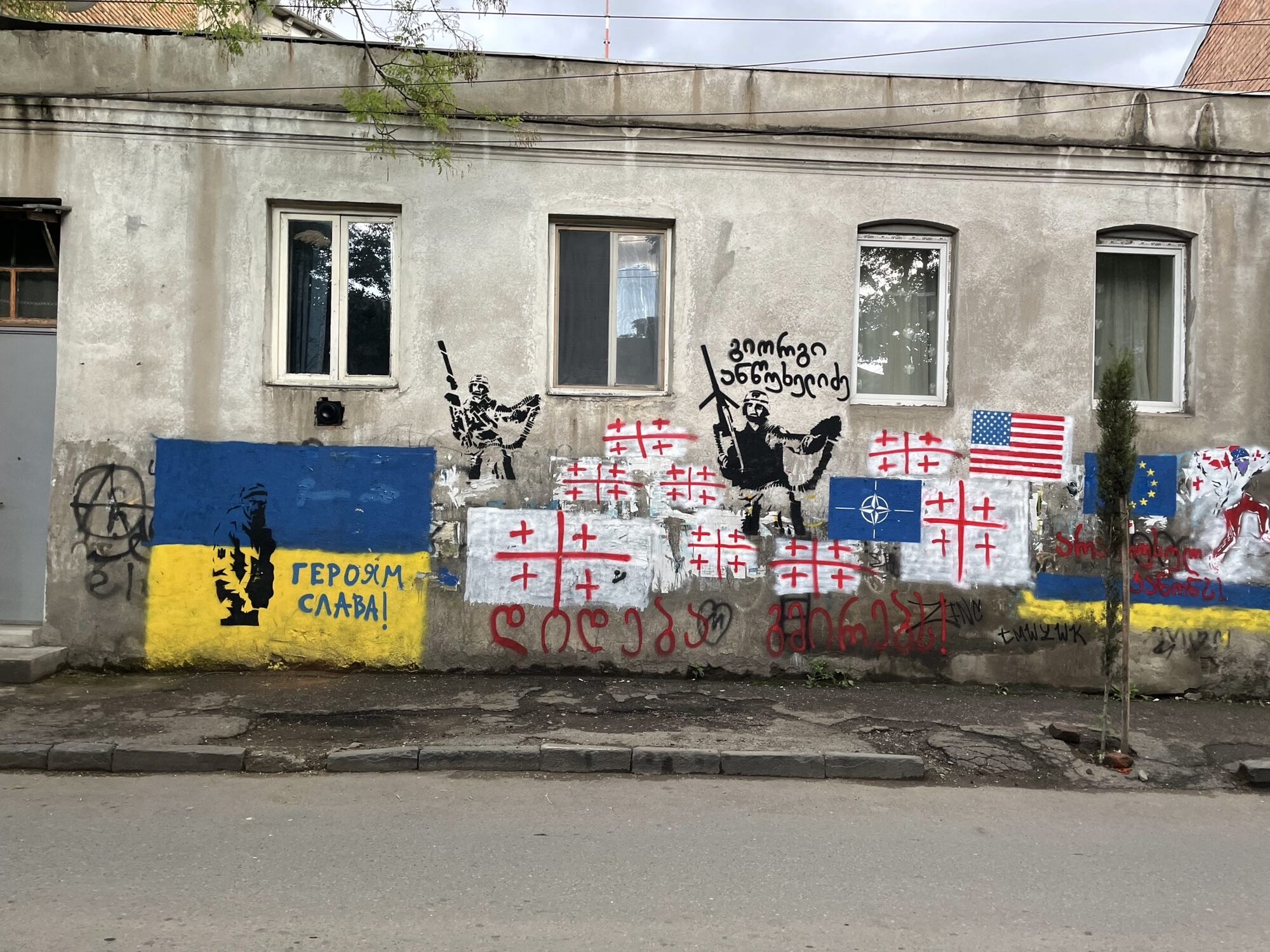 When I'm writing this, I'm on my way back from Tbilisi, Georgia. A country that I visited a few times in the late 1990's. I like coming back to countries. Because often, contrary to what I tend to presume, I find that things have gotten better.
Georgia is a very pleasant country to visit, despite its many challenges. It was nice 25 years ago as well, but I also notice what statistics confirm: many things have gotten better.  Many things can, I'm sure improve but it is inspiring to see the graffiti on the walls in Tbilisi, to hear about how people dared to protest laws they disliked, how life expectancy have increased, years of schooling has improved, poverty has dropped and how the economy has grown. And, despite the current economic slow-down around the world, development is still taking place in many, if not most, developing countries. (read more about the Human Development in Georgia).
This is not to say that Covid, the war in Ukraine and economic down-turn and the climate crises doesn't come at a cost for people and businesses, but fact remains that we have been able to turn things around for the better before, so we ought to be able to do that again.
Emission trading system – a success that we can learn from
The European Emission trading system is about to be expanded. It is a system that has existed since around 2005, and it is built on the "polluter pays principle". At times it has been accused of having a limited impact, but now I think most observers would agree that it has in fact been very successful and one of the drivers of the decreasing emissions in Europe (read more). The new rules increase the overall ambition of emissions reductions by 2030 in the sectors covered by the EU ETS to 62% compared to 2005 levels.
New sectors to be included in the system includes (but are not limited to) maritime transport, building, road transport and emissions from aviation. Enlarging this system would perhaps be one of the best ways of creating incentives for companies to invest in more climate smart solutions as well as finding ways of avoiding emissions all together. Read more here.
Aviation fuel – finally something is moving?!
The European Parliament and member states on April 25 agreed that fuel suppliers must ensure that 2% of fuel made available at EU airports is renewable (SAF) in 2025, rising to 6% in 2030, 20% in 2035 and gradually to 70% in 2050. (read more)  This, in my view, is a very important step forward. It will take time before we have electrified airplanes or other renewable sources of energy and since eg the car fleet is easier to electrify, I would wish that as much as possible of todays aviation fuel is replaced with renewable fuel.
It is, by the way, possible to do reduce your impact already today. I, and companies I have worked with, have done this through the Fly Green Fund. Expensive, yes, but perhaps flying ought to be more expensive util there are better fuels? Besides, reducing your impact is a great feeling when you do your climate impact assessment!
Sustainability reporting – a way of learning!
Ok, be prepared for a slight overload of acronyms: CSRD, ESRS (which is the reporting standard to be used by companies when reporting according to CSRD) developed by EFRAG, and CSDD (the upcoming human rights and environmental due diligence directive) are a couple of EU directives that are believed to move the frontiers when it comes to sustainability.
In my view, European companies are adapting to a new reality. I'm not claiming that companies, generally speaking, are doing enough, but in my experience, awareness is growing and many companies are certainly moving in the right direction. If you are doubtful, have a look at the sustainability report of companies. They are in my view certainly better today than only a few years ago. Smaller companies, however, are facing a more challenging time.
I am currently working with at least two companies that have decided to analyse and disclose their material impact even though they are not obliged to, which I find encouraging. One example is B-corp certified Chiesi Pharma. What I particularly like about their sustainability report, is that they are brave enough to disclose achievements as well as areas where they are still struggling. In that way I find that it is also a valuable tool for others to look at, taking on board some of Chiesis lessons. It's sweet and short : read it 🙂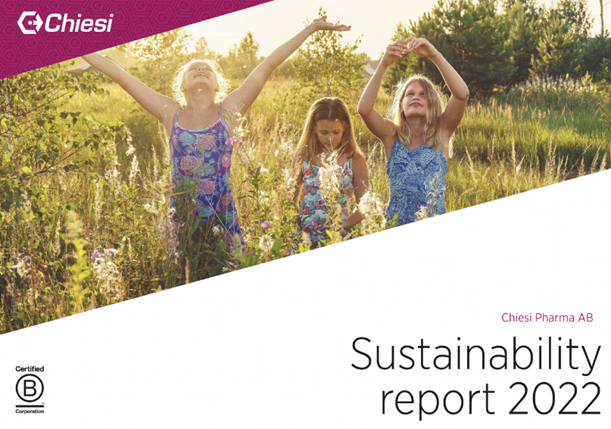 If you feel you need to learn more about how your company can become more sustainable there are plenty of guidelines out there, but I also think you can learn from reading a few sustainability reports from peers that you find serious. Good luck!